Livable City Year
The Future of Wetland Design at the Bellevue Botanical Garden
City Project Lead:  Nancy Kartes, Parks and Community Services
UW Instructor: Thaisa Way, Landscape Architecture
Course: L ARCH 424, Advanced Planting Design Seminar
Project description:
The Bellevue Botanical Garden (BBG) is a valuable community asset, offering visitors from far and wide recreational and educational opportunities year-round. Species are well curated and maintained with the expert thought and care characteristic of a botanical garden. One area of the property, however, remains undeveloped. The northwest corner of the BBG property, once occupied by Pacific Northwest native volunteer species, currently displays a messy mix of native conifers, invasive Himalayan blackberries, and a whole lot in between. Hidden below the thicket lies promising topography, classic Pacific Northwest soils, a delineated wetland, and seasonal wetlands.
The City of Bellevue commissioned this project with a goal to hone a variety of planting design recommendations that may inform how to move forward with the site. Through the University of Washington's Landscape Architecture Department, the Autumn 2018 Advanced Planting Design seminar class spent the quarter analyzing the site and undergoing various iterations that responded to the circumstances of the site and goals of the BBG. Over the course of the seminar, the site proved both complex and inspiring. Themes that emerged include education, climate change, biodiversity, habitat, and nature play.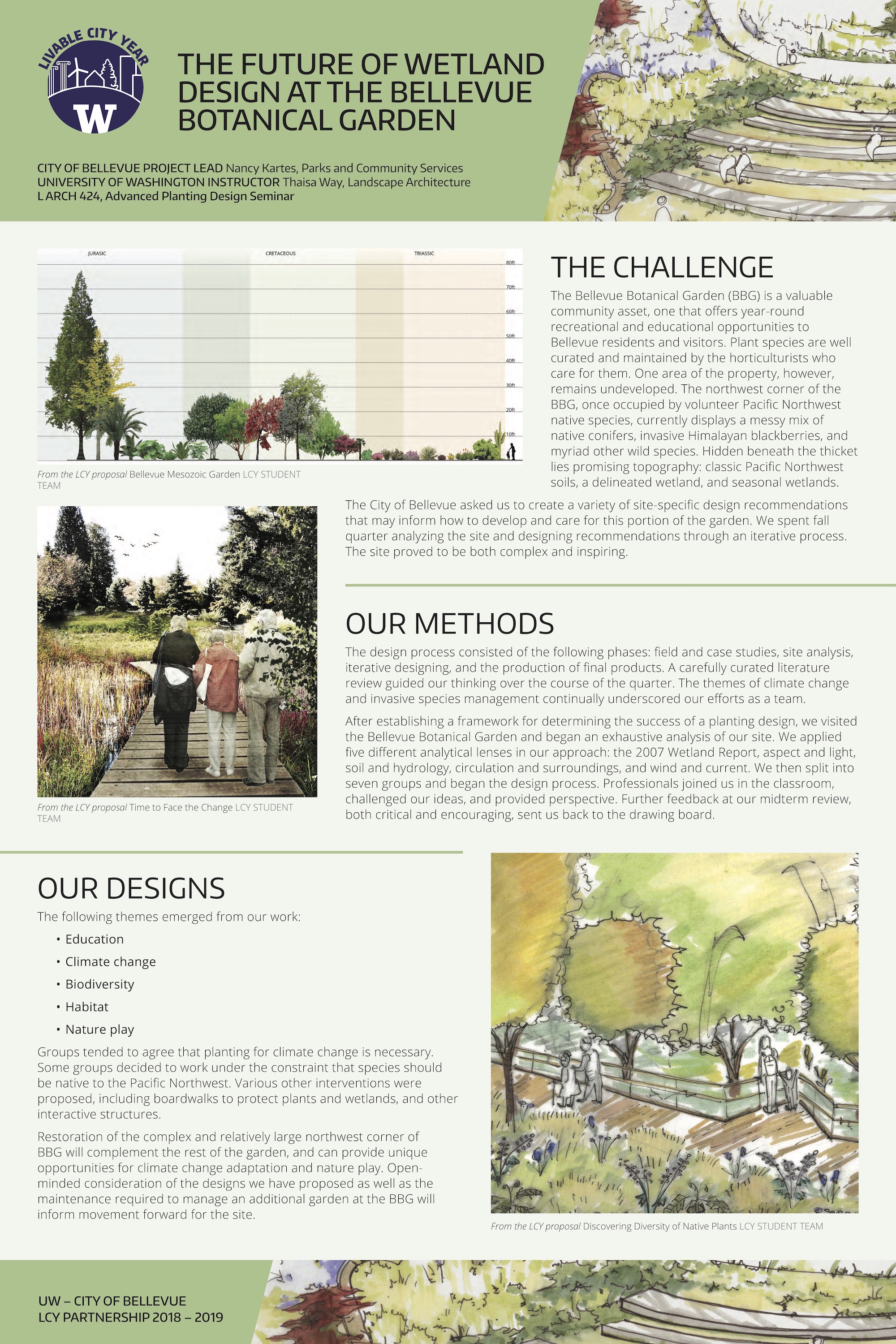 See all Livable City Year projects in Bellevue that UW students and faculty worked on during the year-long partnership.